Field Coach Trainer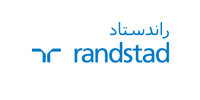 Randstad Middle East G08 Building 1 Internet City Dubai
https://www.randstadmena.com
Country :

United Arab Emirates

Region :

Town :

DUBAI
Category :

Contract type :

Availability :

Full time

Salary :

Gold offer (>$60K USD)

Years experience :

5 to 10 years

Language :

Arabic(Fluent)
Company description
Randstad is the Middle East's leading recruitment agency. With over 30 years of experience in the UAE, we help people find challenging and rewarding work in a variety of different sectors. Our clients include multiple luxury fashion and designer brands, who are looking for skilled candidates to fill roles in the MENA region.
Job description
Job Title: Field Coach Trainer (FCT)

Salary: Dependent on Experience

Location: Dubai, UAE



The Company

This world class well known and established luxury fashion brand has been around for over 3 decades, known for exuding excellence and having a passion for style, their products range from luxury trunks and leather goods to ready-to- wear, shoes, watches, jewellery, accessories, sunglasses and books. They are one of the world's leading international fashion houses and a company many aspire to become part of.


The Position

As an FCT your mission is to support and develop in store retail teams to deliver an exceptional client experience, ensuring employees and customers alike continue to be outstanding brand ambassadors and the brands culture, values and products remain ahead of our competitors.

Your role will be in partnership with the Store Manager where you will both deliver training and coaching in line with our developed strategy to up-skill employees on sales and product knowledge, ensuring your efforts contribute towards business growth and store requirements.


Coaching and Training Responsibilities

 Observe interactions between customers and sales employees to understand where coaching and support can be provided and assist with any solutions

 Build individual coaching plans in conjunction with the store manager and provide on-going feedback to Store Managers and HR on the performance/progress of individual team members

 Lead by example in terms of the companies policies and procedures

 Drive key training initiatives contributing to the culture and demonstrate leadership through positive recognition

 Collaborate with the merchandising team to successfully assist with product launches and optimise cross selling

 Use internal resources and your own knowledge to ensure consistent training is delivered to any new starters so the customer experience is outstanding from store to store

 Identify talent and the potential to provide further training to enhance business needs


Please note that this particular client has requested that they remain confidential. Our recruitment specialist, Andrew, will be able to give you more information about the company and the role, should you apply.
Profile
You must have outstanding personal mannerisms and be well groomed and presentable at all times. Your extensive experience with coaching and influencing others will put you in a favourable position, along with the requirement of speaking fluent Arabic. A strong interest in the fashion industry and your own passion for luxury will be seen as an advantage, along with your willingness to travel over the GCC and the Levant region.
Contact
Palak Mehta